Vegas Ballers Participating In Pangos Spring Spectacular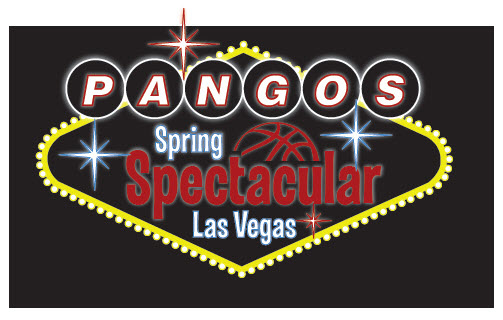 The Vegas Ballers will be participating in this years Pangos Spring Spectacular tournament in Las Vegas. The tournament details are listed below courtesy of Fullcourt Press.
2015 Pangos Spring Spectacular
Friday April 10th – Sunday April 12th, 2015
NCAA Certified Event
at Bishop Gorman HS (Las Vegas NV)
& surrounding area gyms

Over 150 college coaches and scouts attended last year
including teams from Pac-12, Big 12, Mountain West, WCC, WAC
Big West, Ivy League, Patriot League, Big Sky

McDonald's All-American Game voters that have attended
this event include:
Jerry Meyer (247Sports.com)
Frank Burlison (BurlisonOnBasketball.com
Van Coleman (TheBasketballChannel.Net)
Eric Bossi (Rivals.com) 
Clark Francis (Hoop Scoop)

Other Media/Scouts That Have Attended This Event:
ESPN.com, Scout.com, BallisLife.com, Nothing But Net Magazine,
Fullcourt Press, Area Codes, PremierBall.com, CaliforniaPreps.com,
West Coast Hoops Report, IHigh.com
Video – Horace Spencer Tournament Highlights From Pangos Spring Spectacular
This video is not just to highlight Horace Spencer (committed to Auburn) who is a great player, and was coached by Jerome Williams. It is to show you the type of players and exposure that will take place at the tournament. Lets bring our "A" game!